Sara Daina , Senior Researcher at Innovhub SSI
http://www.innovhub-ssi.it/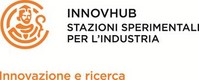 Innovhub-SSI was founded on 1st October 2011 as a new Institution of Chamber of Commerce of Milan, by the merging of 5 different Institutional reserch centres engaged in technical services, innovation & research for several distinct industrial areas such as pulp and paper, packaging, gemmology, fuels, oils & detergents, textile.

Our activities and services are:

-Applied research and support for industrial development;

-Technical analysis and tests;

-certification of products and production processes;

-training, infromation, documentation, dissemination, promotion;

-partecipation to technical commettee for standardisation of technical norms at national and international level;

-support for reserch, development and innovation activities, also in collaboration with external partners.

Our Know-how includes:

Microbiology, Biochemistry, Biotechnology,Chemistry, Biopolymers, Analytical Chemistry.

We work on:

-Biorefinery concepts applied to agro-forestry and food industry residues,

-development of new materials with functional activities for the control of microbial proliferation,

-antimicrobial activity tests conducted according to international standard methods,

-use of enzymes for the functionalization of biopolymers,

-certification of biodegradability of materials/ products that are used in the environment and/or for their end of life disposal into organic recovery routes, such as composting or anaerobic digestion plants for the production of compost or biogas.

Current research activities:

-Biochemicals from industrial residuals of poplar bark and compost from poplar bark: studies on antimicrobials, antioxidants and biosurfantants.

-development of antimicrobial agents from active natural extracts and inorganic nanoparticles/ fibre hybrid systems for application in paper based products or other biomaterials.

-Studies on biodegradability of innovative materials like functionalised fibres, innovative composites.


Country: Italy
Organization Type: Other
Email: daina.sara@gmail.com
City: Milano ,via Colombo, 83 Google map
Areas of Activities
Industrial biotechnology (including biocatalysts)
Environmental technologies (enzymes, decontamination, bioremediation)